<< Go Back up to Technical Theatre Home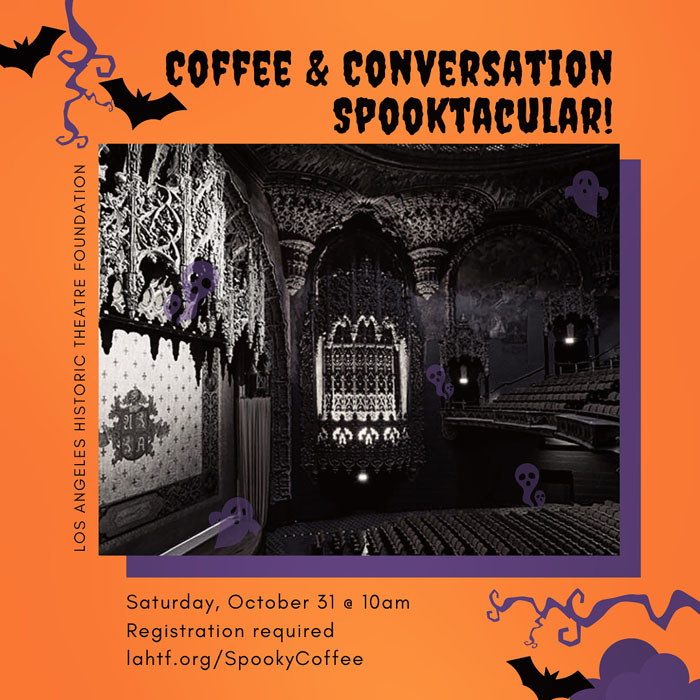 For this event I will fulfil the role of Panelist

Part of the panel for an audience Q&A session.

.
Ticket Information
Coffee & Conversation webinars hosted by the Los Angeles Historic Theatre Foundation

are always free and open to all, however pre-registraion is required.

This link

always connects you with the registration page for the next available event.

Note: events are normally held at 10am (Pacific timezone), which is 1pm EST and 6pm in the UK.
Sorry, there is currently no documentation available for this event.